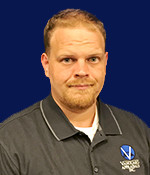 Please help us welcome new employee Glen Dawson to the VAI family. Glen was hired July 31, 2017. Glen works as an Appraisal Associate. Glen was born at Ellsworth Air Force Base, SD and raised in Oelwein, Iowa.
He Served 6 Years in the US Air Force as Crew Chief on the AC-130 U Gunships and was stationed at Hurlburt Field Air Force Base. He did a tour in both Iraq and Afghanistan. He graduated from Upper Iowa University with an MBA in Organizational Development and a BA in Human Resource Management.
In his free time, Glen is an avid gamer, enjoys working on his cars, and playing with his dogs.
---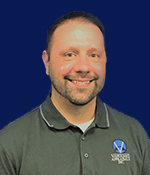 Brett McConhay started with Vanguard Aug 30th, 2017. He was born and raised in Wapello, IA. After attending two years at Kirkwood in Cedar Rapids, Brett lived in St. Louis, Hartford, CT, and Dallas, TX before returning closer to home about eight years ago and now lives in Burlington. He lives with his girlfriend, Mackenzie, and his three children: Brylee(9), Kinsley(8), and Brady (5). Outside of work, Brett is an avid sports fan and loves his Hawkeyes, Cubs and Packer but spends most of his free time with his family.
---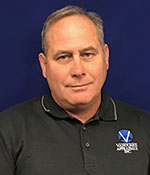 Lyle Rossen started with Vanguard October 04, 2017. Lyle was born and raised in Burlington, Iowa. He has been employed at Burlington Fire Dept for 30 years. He has also been a long time Realtor, general contractor and housing inspector in the area. Lyle has 4 children:, Karmen (24) is a YMCA coordinator, Lake (22) is a senior at Clarke University, Grace (20) is a junior at Iowa State University, and Blaise (18) is a senior at Burlington High School. Lyle enjoys watching his son Lake play baseball for Clarke and is excited to watch his youngest finish his senior season at Burlington High and then move on to play for Southeastern Community College next year. He loves to play bad golf, go to Hawkeye Football games, and watch Green Bay Packers.
---

Amber Wilson was hired November 20, 2017. Amber was born and raised in Waterloo, IA and moved to Cedar Rapids after High School. She has a 10 year old son, with whom she enjoys playing board games and watching movies. She recently got married and has three fur-babies with her husband: Walter the Pug, Sissy the Cavichonne, and Rogue the cat. All three are rescues and fit in well with the family. In her free time, Amber likes to go to the movies, play board games, and craft as much as possible.