Newest VCS Field Representative
Rownea Gerbracht was hired October 31st, 2016.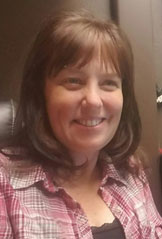 Rownea is a CAMA Specialist for the western half of South Dakota, and a large portion of North Dakota. Rownea started her career in the assessment field more than15 years ago, with the Perkins County Director of Equalization as office staff in Bison, South Dakota. She had worked in that capacity for 1 year, when she went on to serve as the Deputy Director for 1 year, then the Director of Equalization for the remaining 13 ½ years. Rownea is currently a South Dakota Certified Appraiser Assessor (CAA) and is also certified as a North Dakota Class II Assessor.
Rownea has been married to Todd Gerbracht for almost 30 years. They have raised 3 children, Krista (28), Samantha (26) and Anthony (19), and are thoroughly enjoying 4 grandchildren, Sean (9), Zachary (8), Lillian (6) and Gabriel (3). Her free time is spent working on the family ranch with her husband and son. She also enjoys traveling as much as possible with her husband, from horseback riding in the Black Hills to climbing Diamond Head in Hawaii.
New Vanguard Lister
Matt Schutz was hired October 28th, 2016.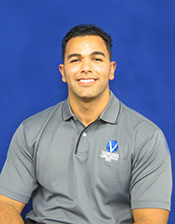 Please help us welcome new employee Matt Schutz to the VAI family.  Matt is an Appraisal Associate.  Matt was born and raised in Clear Lake, Iowa, and graduated from Clear Lake High School in 2006.  Matt received a B.B.A. in marketing, certification of Entrepreneurial Management, and a minor in African American Studies from the University of Iowa in 2011. Matt has been with his girlfriend Linda for a little over five years now, and he has bee asked numerous  times by family and friends when it's his turn to pop the question. "SOON," is always the answer.  children will soon follow once he gather the courage to take the plunge into marriage, but for now, he has adopted his girlfriend's two dogs.  they have a Chinese Crested Hairless named Bootsie and a Toy Poodle named Angel.  both are the kindest little brats on can ask for.
Mat enjoys playing his PS4 in his free time and lounging out on the counch to binge watch any exciting series on Netflix.  Matt rolls himself out of bed in the mornings to workout at his local gym 4-5 days a week, and he enjoys playing slowpitch softball during the summer months.  All of this things Matt enjoys obviously come after his girlfriend Linda receives her demanded attention after a long days work.