By: Terri Scheuermann
Have you ever loaded a parcel changed the grade and condition of the dwellings and forgot to jot down the value before you made the changes? Shoot, I guess I will just close the parcel and start over. Well wait, now you can view the Pre-Edit Value.
While in parcel maintenance, the Quick Summary has a toggle to view the current state of a parcel or the original unedited state of the parcel. This can be useful to preview certain changes on a parcel before pressing Save.
Simply select the Fn and F10 keys and the parcel summary is displayed. Notice the Active and Original tabs at the bottom of the summary.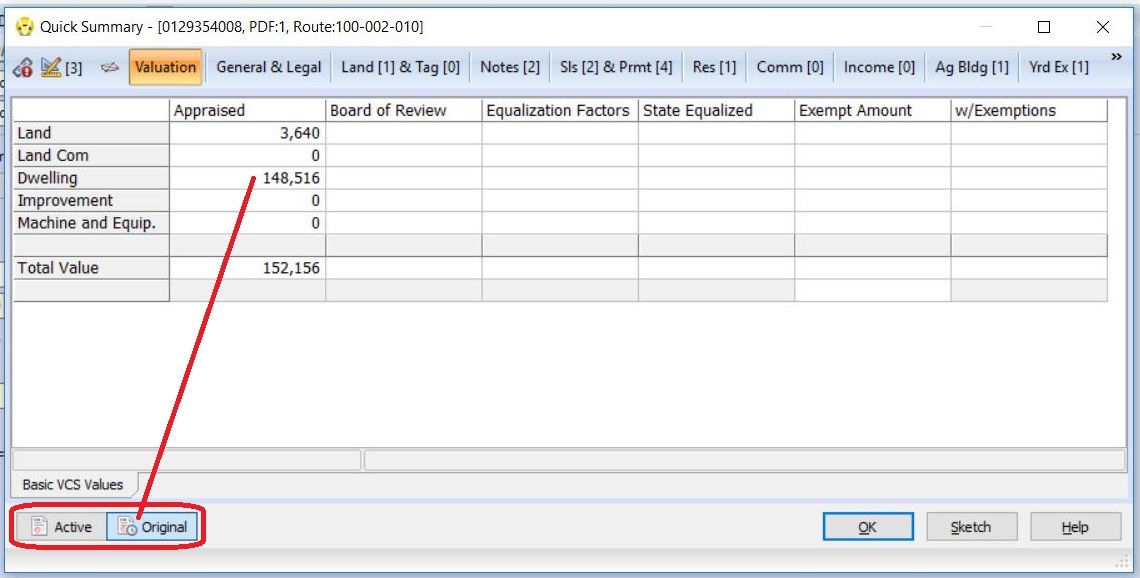 The Original tab is blue and so the values are the Original or Pre-Edit values