By: Mike Weeks
We at Vanguard are always getting suggestions for updates and enhancements to our CAMAvision® software. The same is true for our websites. We make changes for website clients for specific enhancements on their site, of which you can take full advantage.
To find those updates use your Admin login and click on the Change Log radial button.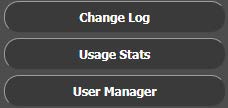 After clicking on the Change Log, you will notice your two tabs on the left-hand side of the screen. The default screen is the Database Updates. These are the last dates your website was updated and from which database you sent the update.

The other Tab is the Website Updates tab. Here you can view updates and enhancements made to your Websites.


Some of these enhancements are not automatic, the changes labeled as "Options" don't get pushed out to all users. You will want to call or email your field rep or Sherry in tech support.
Typically changes are made very quickly. Please review the Updates, and let us know if you'd like to make changes to show more information on your Vanguard Website. Please feel free to contact us if there is an enhancement you would like on your website. Chances are someone else is wanting the same enhancement.